About Us
We've been locally owned and operated by I.U.P. Alumni for over 25 years.
Conveniently located across the street from IUP's Oak Grove, Copies Plus caters to students, faculty and our community alike.
With a vast array of products and services, and an experienced, friendly and knowledgeable staff, Copies Plus has become a staple in Indiana, PA.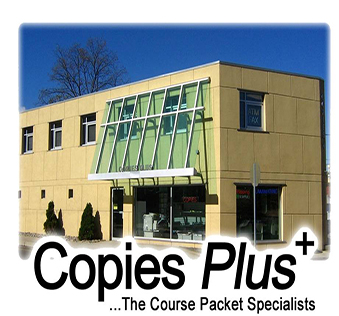 "I am so impressed with this store! The workers there are always so accommodating and respectful, and I never have a problem with their services. What strikes me most about them is that they always seem to care."
- Haley J.
"I started my own business one year ago and still to this day, Copies Plus is the only printing service I use! Check them out for bindery, brochures, business cards, calendars, carbon less forms, EVERYTHING!"
- Nakida H.
"I had a great experience! Staff was AMAZING to work with and very helpful! Would recommend to anyone! Not only do I use them for school, but the company i work for uses them for all of their printing needs!!!"
- Keaton L.